---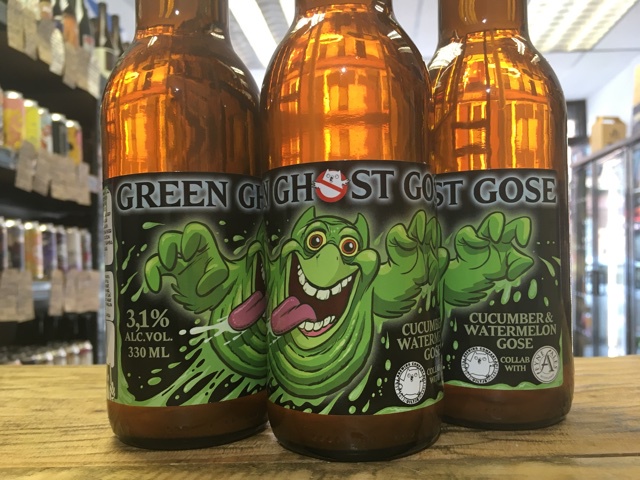 Uiltje/Fyne Ales - Green Ghost Gose
---
Collaboration between Uiltje and Fyne Ales.
Cucumber and watermelon gose.
Brewery description: "This sharp, salty beer sports a hazy gold body and fluffy white head. Bursting with classic lactic sharpness and fresh watermelon and cucumber, this profile is echoed on the light, crisp, zingy palate with a typical lemon yoghurtcharacter, backed by subtle salts and more of that crispy fruit."
3.1%
330ml bottle