---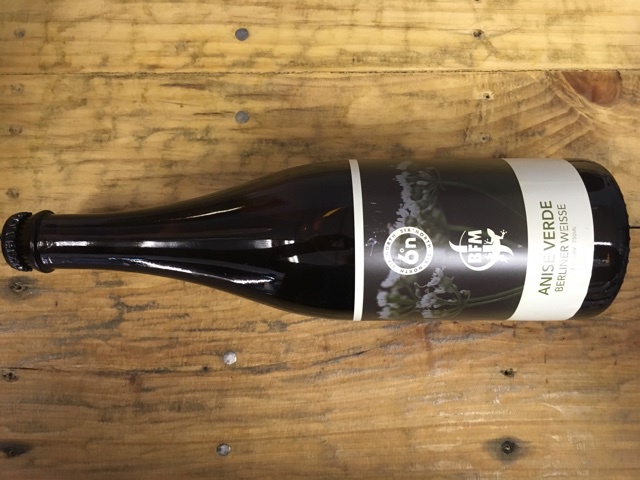 Six Degrees North / BFM - Foraged & Found: Anise Verde
---
Brewery notes: "BFM is an artisanal brewery from Saignelégier, Switzerland who are well known for producing outstanding barrel aged beers and sours. We've had a great admiration for their beers for a long time, so we were delighted to welcome BFM founder Jérôme up to the brewery to make a beer together at the end of May. 
After some back and forth with Jérôme, we chose to brew a Berliner Weisse with Hysope and green Anise foraged in Switzerland. We usually use ingredients sourced locally near our brewery for the Foraged & Found range...but we chose to change it up for this brew. Instead using ingredients foraged locally near BFM's brewery. Seeing as the herbs took up little room, Jérôme packed them into his suitcase for the trip over to Scotland...thus reducing our carbon spice print...if you will.
The resulting beer is a complex yet refreshing Berliner Weisse. Tart liquorice and pepper notes are tempered by a lemon-citric fruit sharpness. Light, effervescent and eminently drinkable."
4.8%
750ml bottle